So I've always been curious about tension and gauge, but I've never been a knitter who actually makes a gauge swatch.
Over the years I've been led to believe that different things affect your tension, and therefore your final gauge.
Well, curiosity got the better of me and I wanted to test the belief that different knitting needles affect your tension.
I don't mean a 4mm needle compared to a 5mm needle.
I mean wooden needles vs metal needles vs plastic needles.
I don't have plastic knitting needles, so for now, I'm only testing wood (specifically bamboo) and metal.
Since your mood and environment can apparently affect tension too (maybe I'll test these another day), I wanted to get both swatches done in one evening. So I made sure I comfortably had enough time to finish both.
I chose 4mm straight needles, a ball of Stylecraft Special DK, a warm but not hot evening, and the Broken Checkerboard Square from my Five 6″ Textured Squares freebie.
I started with the metal needles and this is the finished square.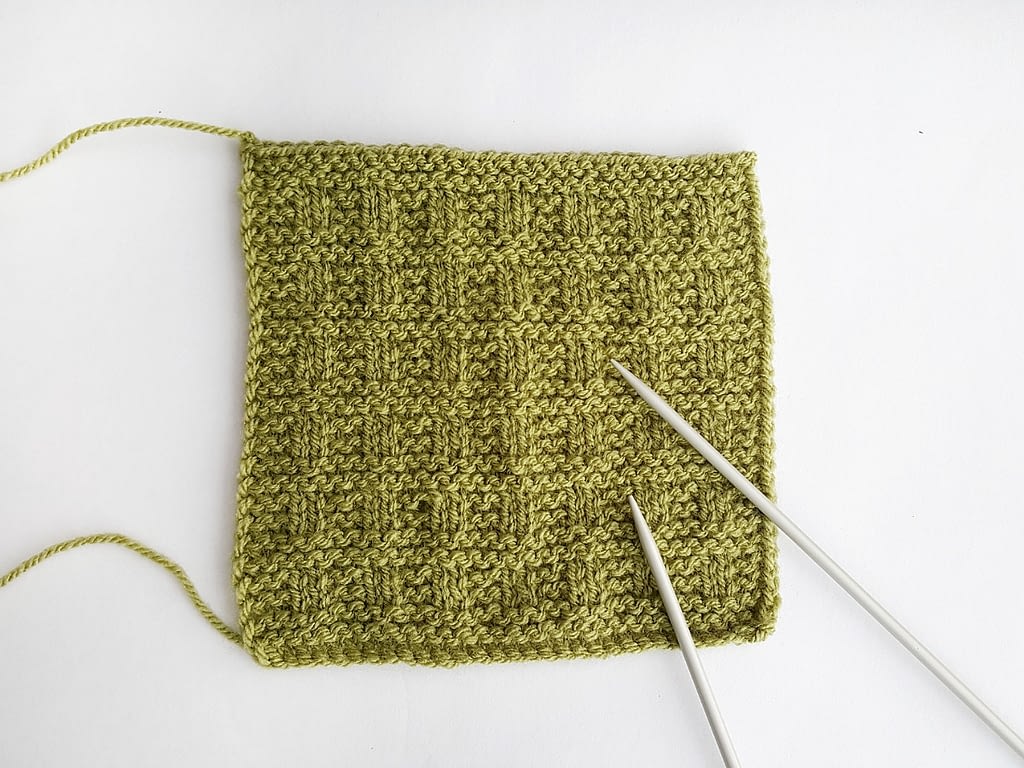 Then I used the bamboo needles.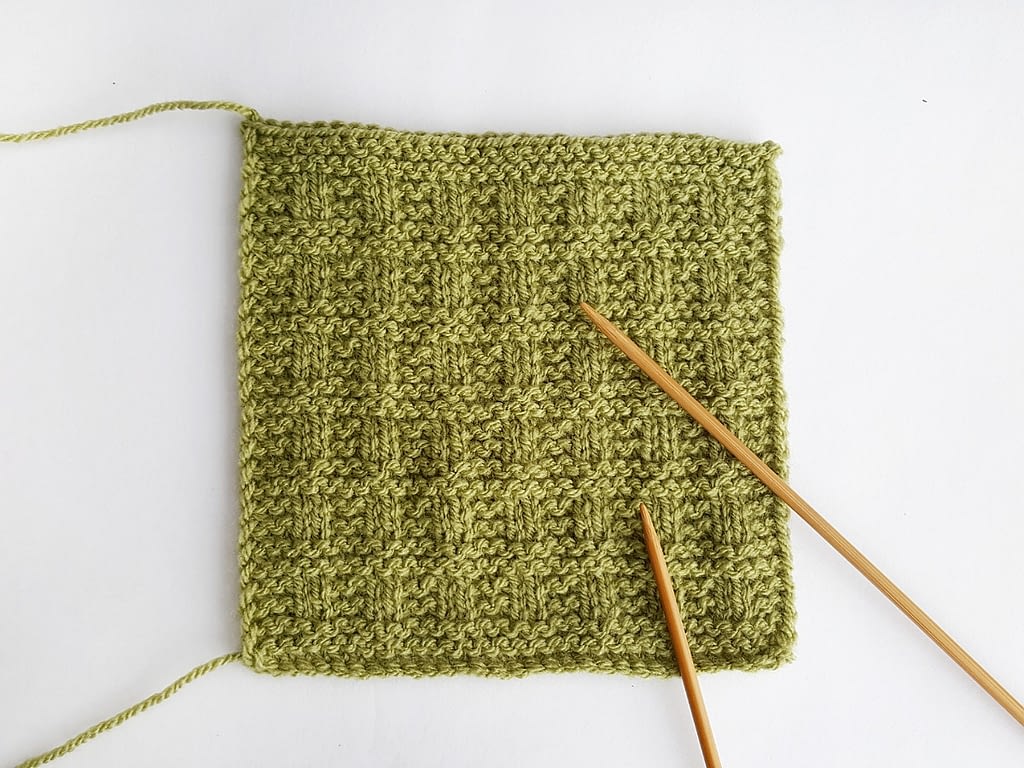 They look pretty identical to me!
I chose not to sew in the ends to compare them so just the knitting can be judged.
I laid one on top of the other, matching the bottom and the left-hand side up. The square with metal needles is underneath, and bamboo on top.
Looks identical right?
Honestly, the difference is so minuscule I've had to do a super close up.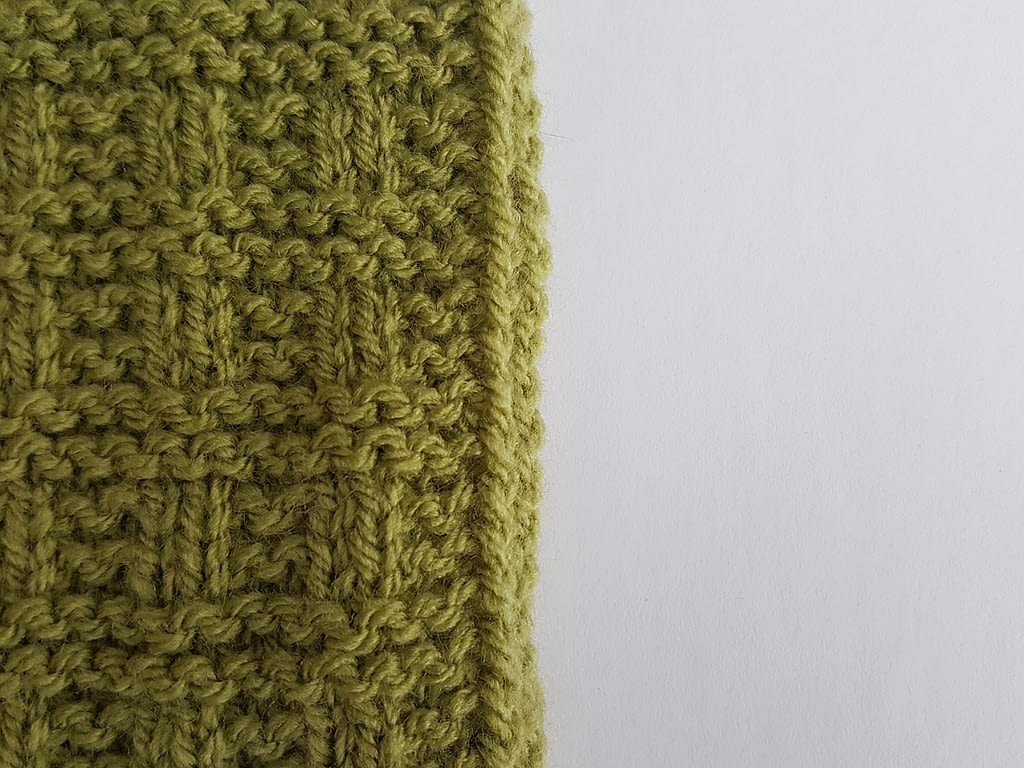 Yep. That's it. 1mm of difference. And even that's being generous!
So really, no. Different knitting needles did not make a difference for me.
If I come across some plastic 4mm needles in a charity shop I'll add it to the test. Perhaps I'll see if maybe circular needles or DPNs make a difference too.
This is definitely something I'm going to have to test some more since so many knitters have told me it does make a big difference to their knitting.
What about you? Have you experienced a difference in your tension and gauge when using different knitting needles? Let me know in the comments.
Best wishes, Sam xox
---
P.S. If you want to receive new articles from us directly into your inbox, then please sign up below.