For this design I wanted to focus on the seemingly simple circle.
Until now all my circles ended up with extra stitches after each round.
I wanted to practice and correct that, so I made this circle-tastic elephant!
12 circles. Plus 2 arms and 1 trunk. Oh and a square to sew on.
Note that the pattern is written using UK Crochet Terms, and the applique is shown on a 6″ square.
Materials
Assorted DK weight yarn in colours light grey, dark grey, pink, black, and white.
3.5mm crochet hook
Scissors
Darning Needle
Instructions
1. I started by making two circles from light grey, each made with 3 rounds of treble crochet. This is the head and body.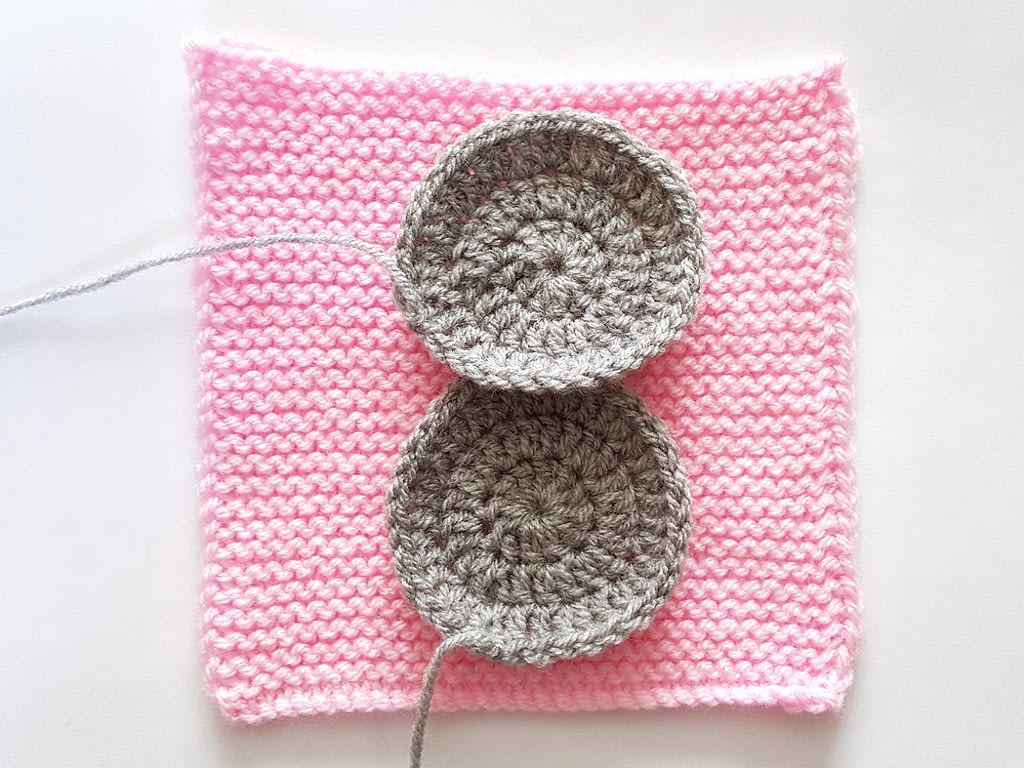 2. I then made four circles in light grey, each with 2 rounds of treble crochet. This is the feet and ears.
3. Then two circles in light pink with 1 round of treble crochet (the inside of the ears), and two circles in dark grey also with 1 round of treble crochet (the inside of the feet).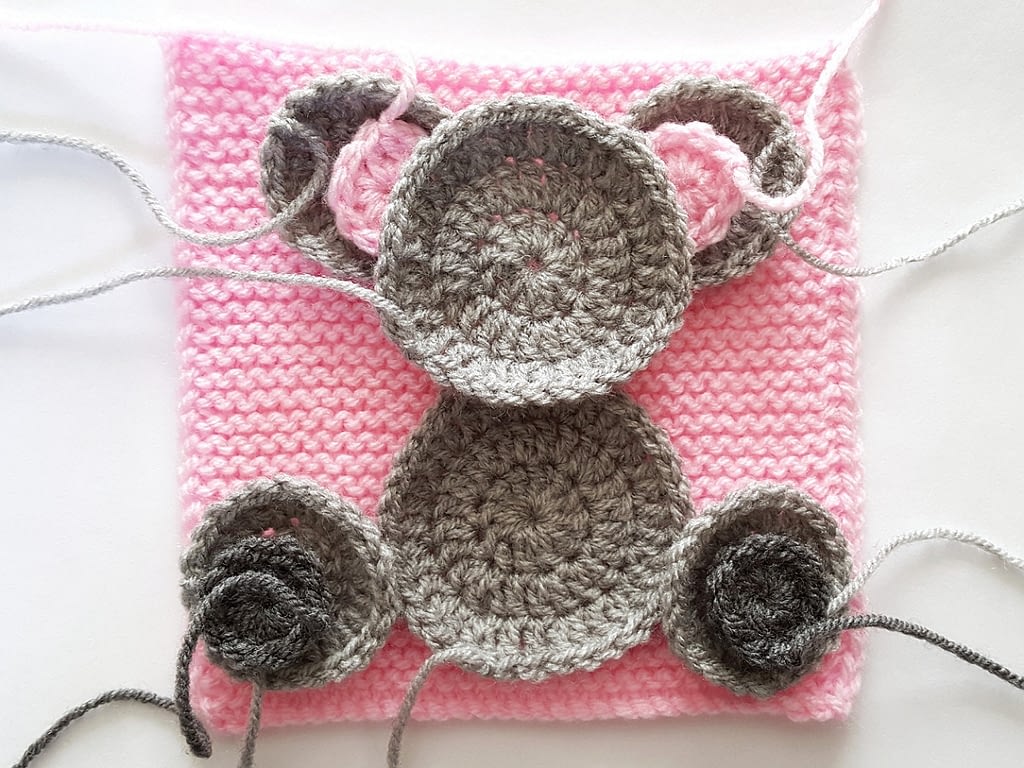 4. For sewing, I started with the ears and feet, with the smaller circles secured slightly off centre on the medium circles.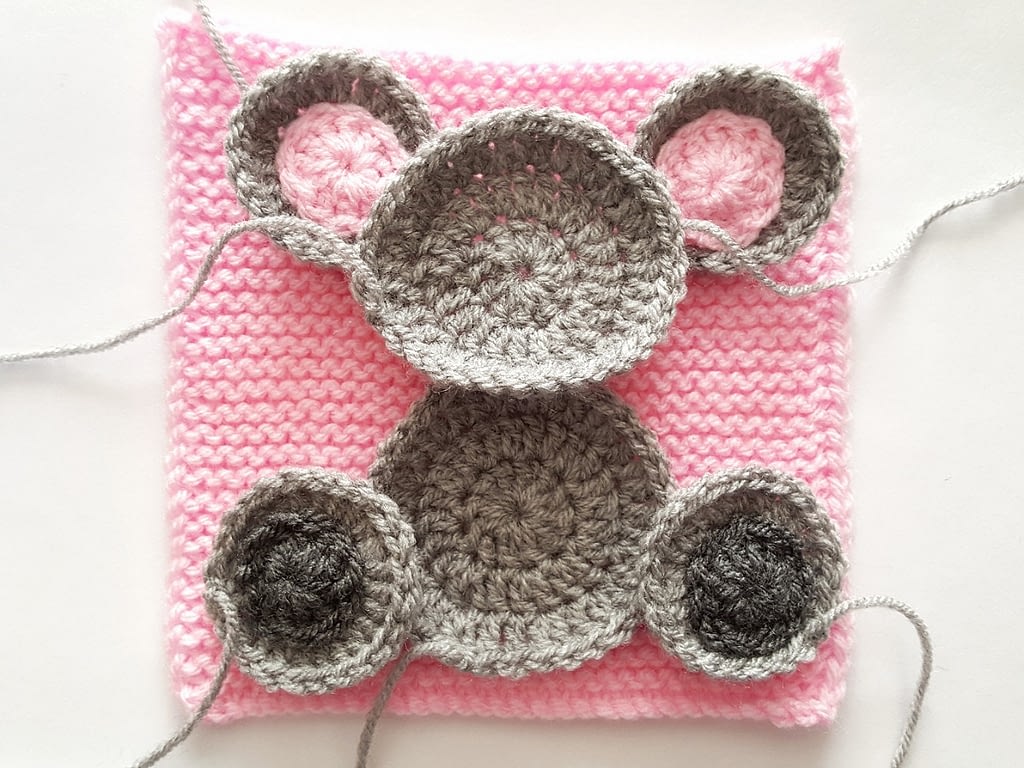 5. Next, the ears were sewn on to the square, as well as one of the larger circles for the body.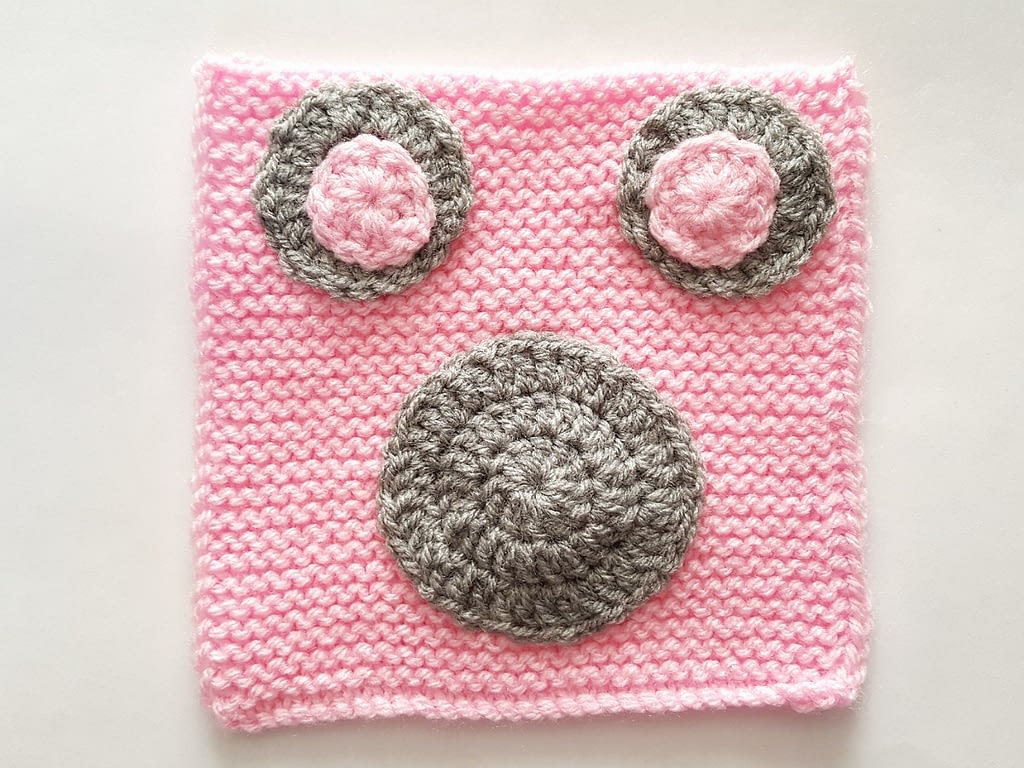 6. And then the feet were sewn on.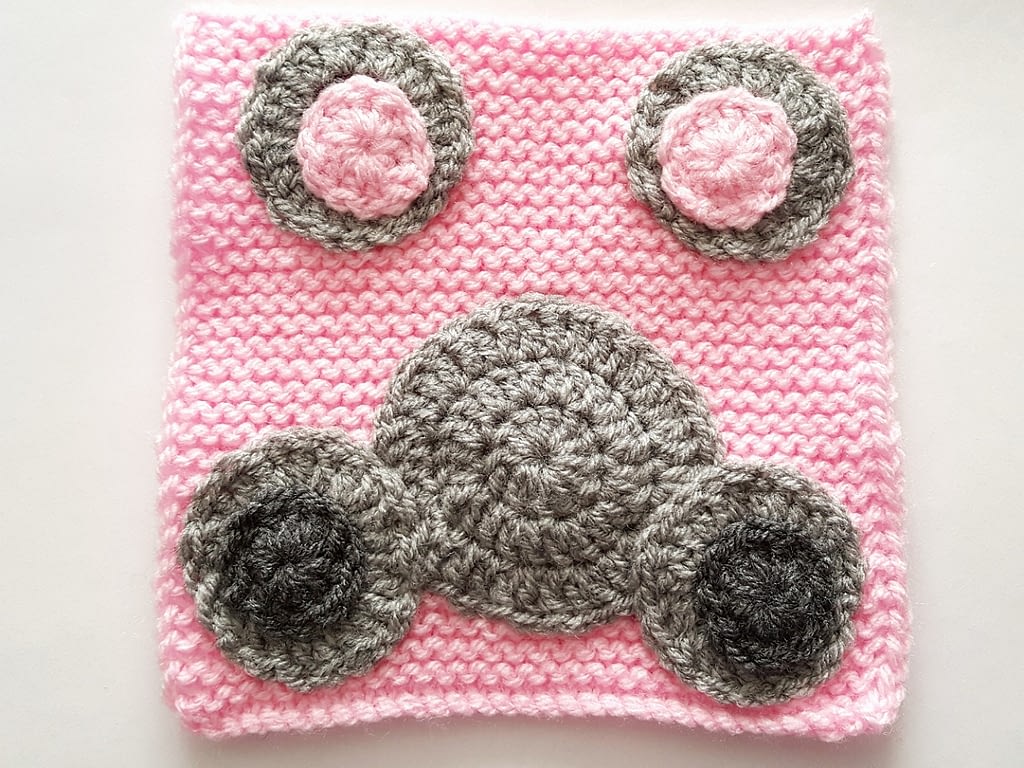 7. Next, I created the arms. To do this I chained 8 and then made a treble stitch 2 stitches from the one on the hook. I then treble stitched into the remaining stitches. I repeated this for the second arm and sewed them on to the square. They seemed to have a natural curve so the arm on the left of the photo is sewn with the wrong side facing up.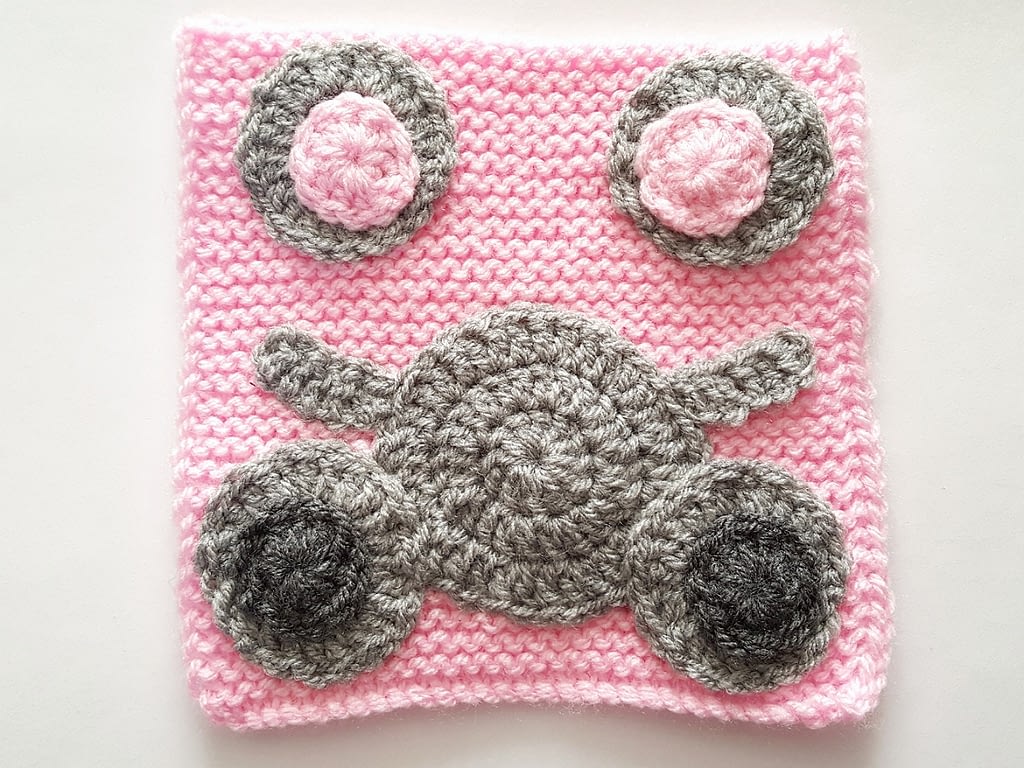 8. To complete the face I made two eyes and a trunk. The eyes were 4 chain stitches and a slip stitch to join them in the round. The trunk was similar to the arms but I started with a chain of 14 stitches.
9. The trunk was sewn on first just over the centre of the head circle. This then helped with the placement of the eyes.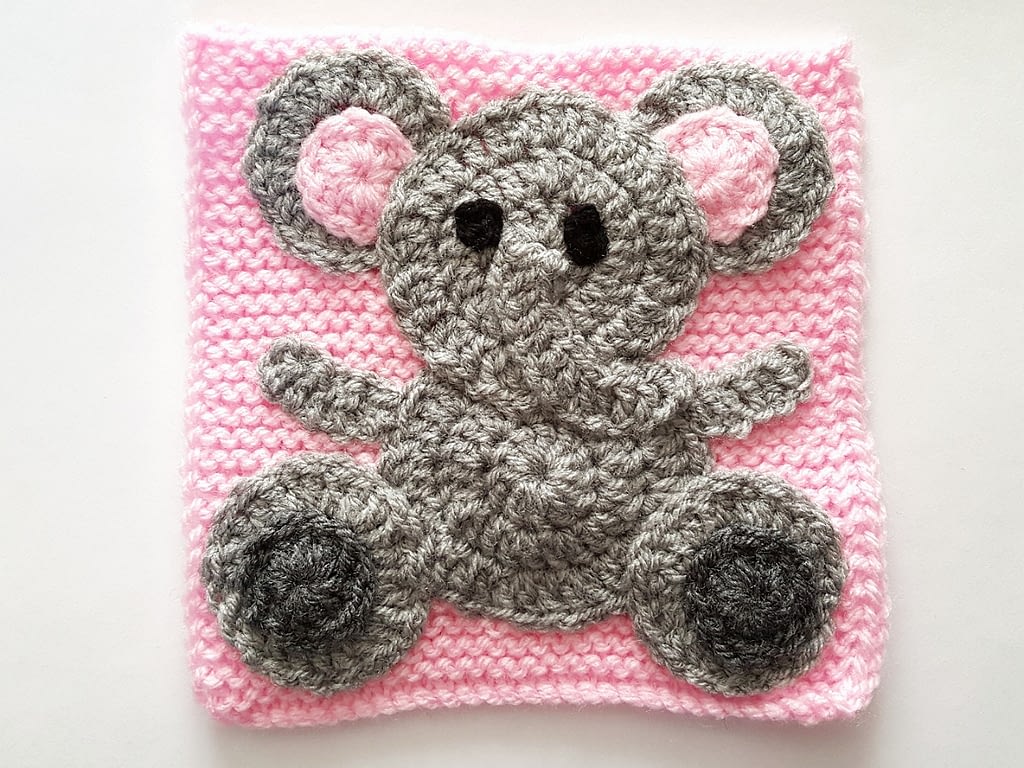 10. For the final touch, with a little bit of white, I sewed a small stitch in each eye, and another two at the end of the trunk.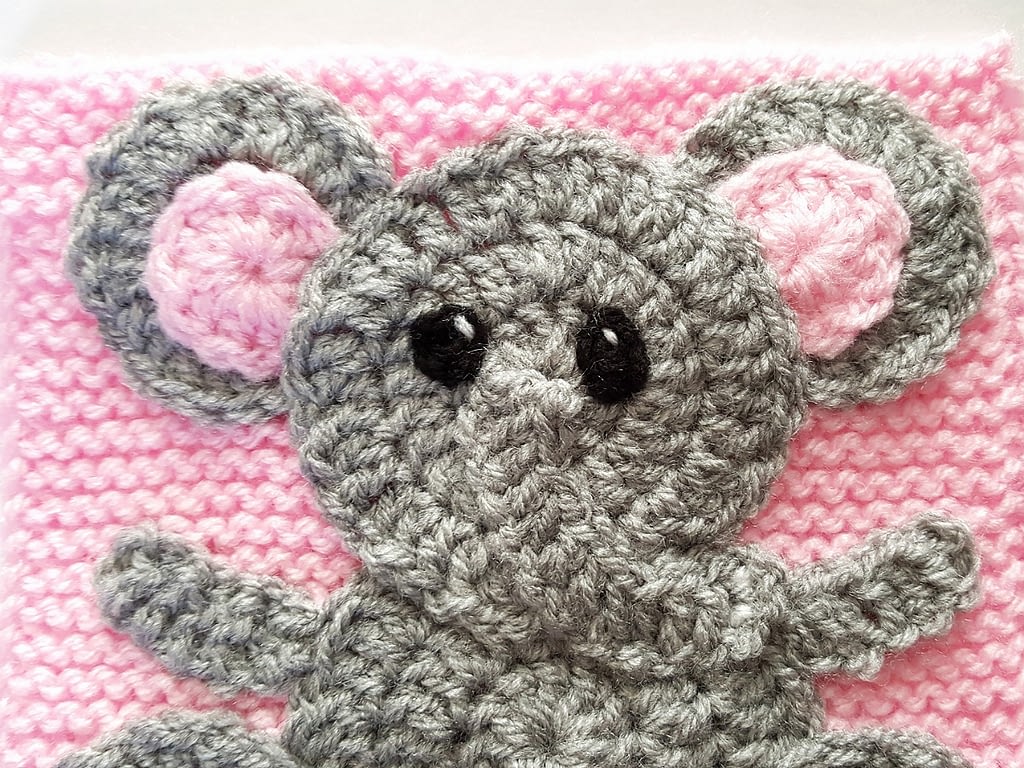 And here is the elephant…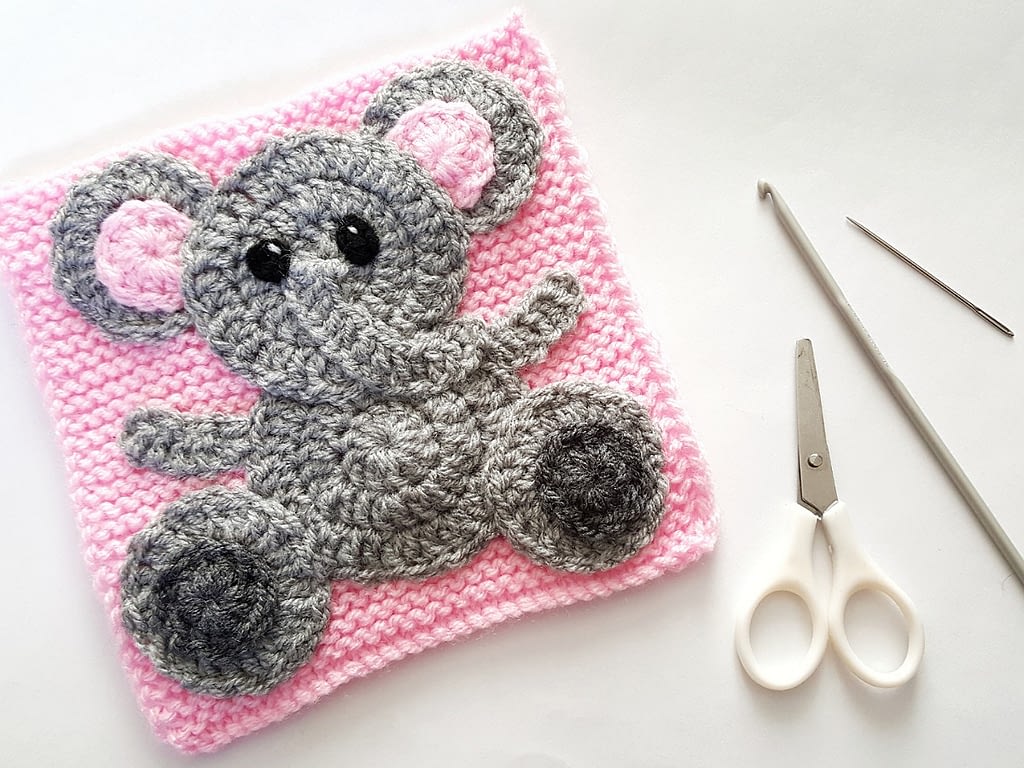 This was such a quick applique to make I surprised myself!
And I finally made some perfect circles 😁
The Ravelry pattern link can be found here for linking in your projects.
Let me know if you've made the elephant and what you put it on in the comments.
Best wishes, Sam xox
---
P.S. If you want to receive new articles from us directly into your inbox, then please sign up below.
[jetpack_subscription_form show_only_email_and_button="true" custom_background_button_color="#fdb211″ custom_text_button_color="undefined" submit_button_text="Subscribe" submit_button_classes="wp-block-button__link has-text-color has-background" show_subscribers_total="false" ]